Quality control is essential in the manufacturing of women's hosiery, as even very slight defects can have a significant impact on performance or appearance. All Fu Chu employees are trained in quality control processes and defect identification. Fu Chu's strict quality control measures at each step of production minimize defects, assure consistent, high-quality products, and ensure customer satisfaction.
Material Sourcing
The quality of the materials used to manufacture hosiery have a significant impact on their durability, comfort, and appearance. Whether it's the raw fibers chosen to spin yarns, or dyes and finishing materials used for final processing, materials are inspected before, and at each step of production to ensure the desired quality standards. Spectrophotometer inspection ensures that there is consistent color matching, with no color bleeding or fading. Color-fastness rubbing tests ensure long term color fastness.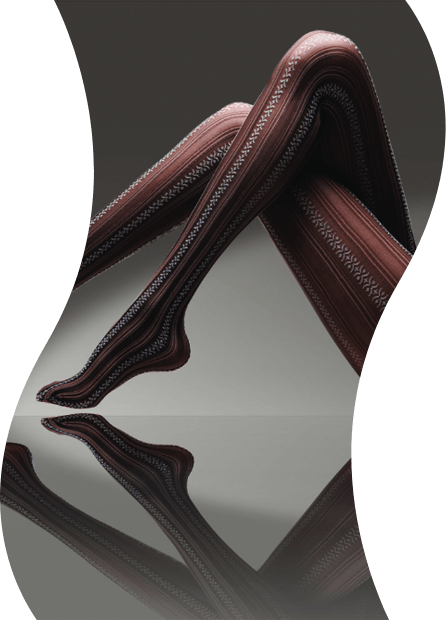 Knitting, Weaving, and Packaging
The knitting and weaving process is carefully monitored to ensure all materials and final products are free of holes, runs, snags, or uneven coloration. Quality control measures ensure that products are the correct size and have a consistent fit. Attractive and hygienic, protective packaging prevents contamination and damage during shipping, and increases brand awareness.
Fu Chu's Complete Custom Production Solutions
Fu Chu offers complete custom production solutions for all your hosiery, lingerie, gym wear, fitness wear, sportswear and yoga wear needs. We take your enjoyment and comfort seriously, and look forward to working with you.